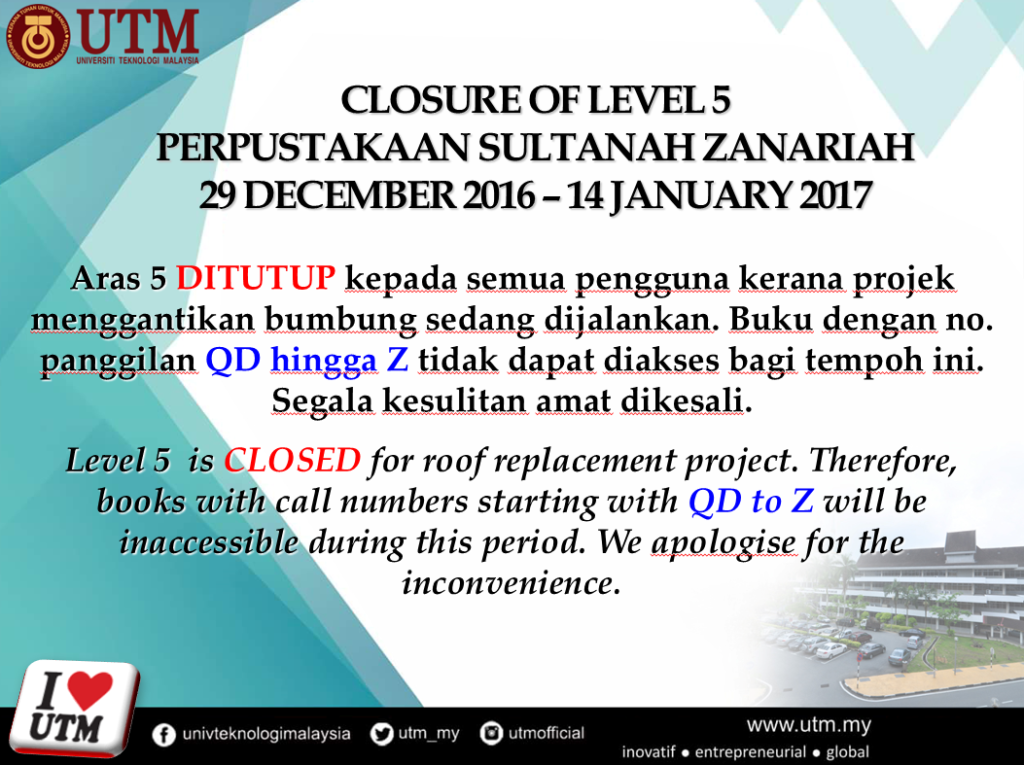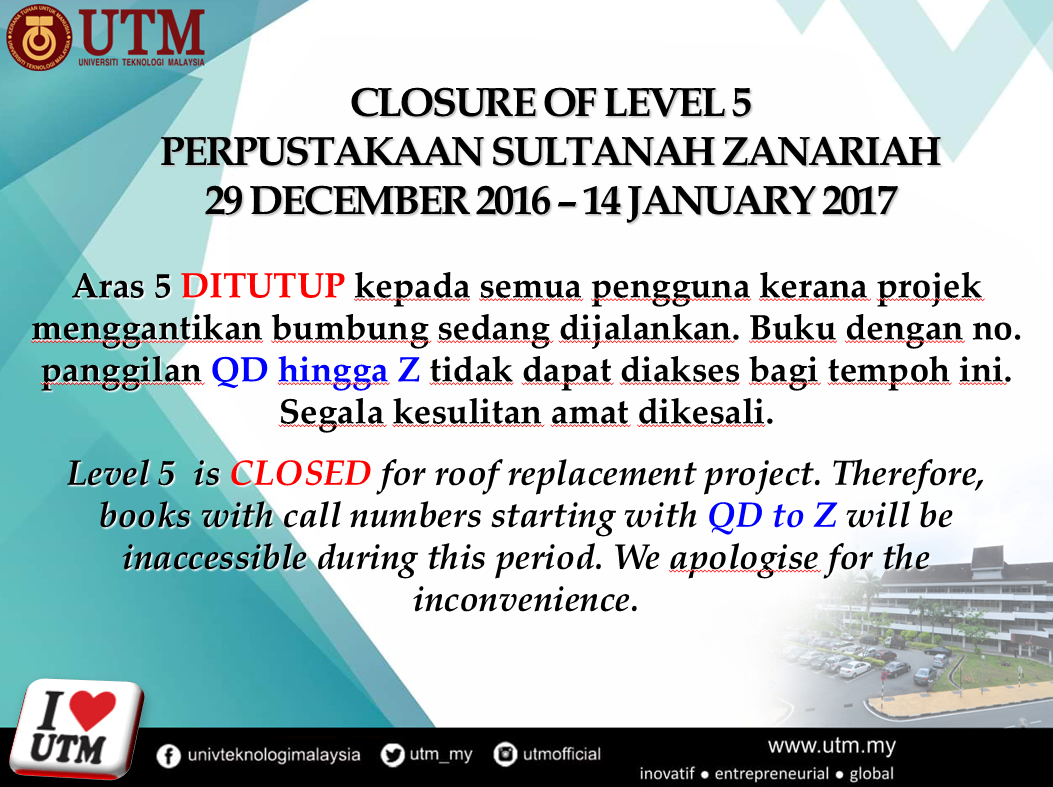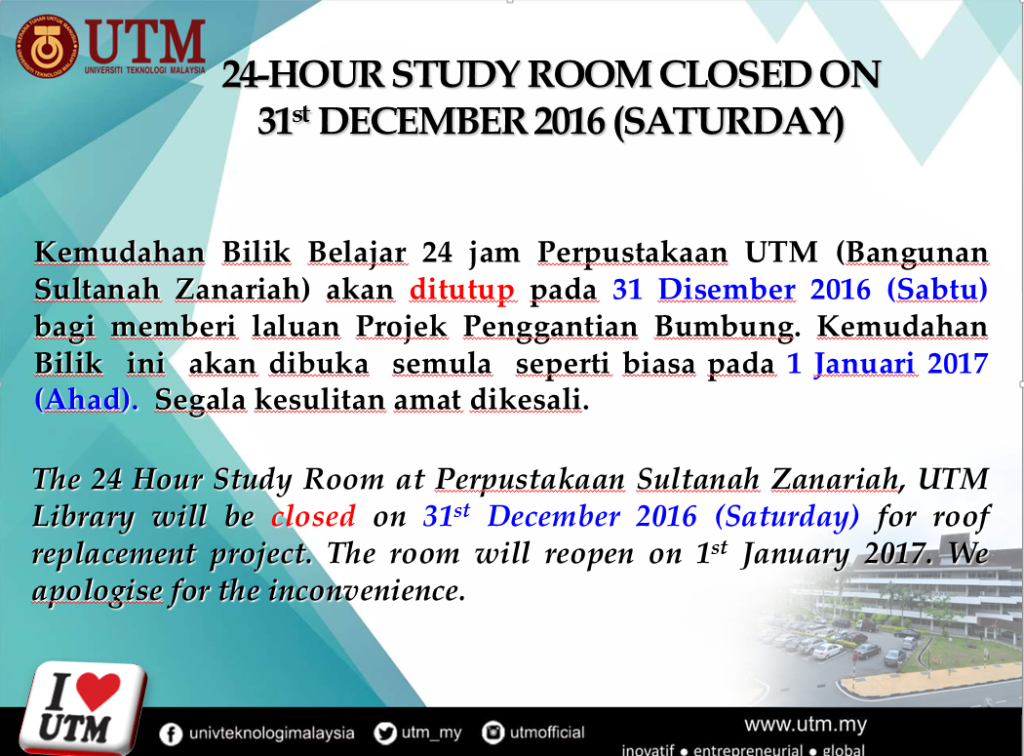 First Come First Serve Basis! Please submit your
application NOW via http://3p.prestariang.com.my/application 
Closing date for 3P Online Application has been extended to 12 June 2016, Sunday.
Should you have any queries please call 0388008037 or email to support_utm@3p.prestariang.com.my
The Centre for Information and Communication Technology (CICT) cordially invites all staff and students to our Open Day, which will be held from the 27th – 29th October 2015, from 9am to 5pm. Please visit CICT website or facebook for details and updates of activities and programs.
Save the dates and see you there.