History has documented the many transformations, challenges, and achievements of the University from its early establishment until the present. Therefore, UTM GALLERIUM being one of the vital entities of the University pledges its efforts to collect, preserve, and record the University's historical heritage. The variation of artifacts of the University that spans across technology, science, engineering, and cultural arts should be preserved for generations to come.
Virtual Gallery
Check out the links below for more interesting contents
MEDIA GALLERY
Check out the new UTM Video collection
WHAT'S HAPPENING?
Check out the news and activities of Virtual Gallery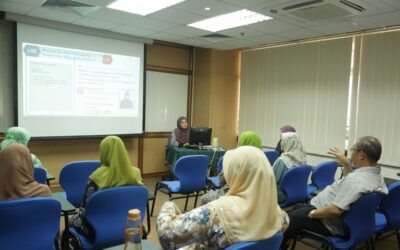 Jul 20, 2020 UTM JOHOR BAHRU, 19 Julai 2020, Ahad. Jabatan Perpustakaan UTM Johor Bahru telah mengadakan Sesi Townhall KAI Perpustakaan UTM yang bertempat di Bangunan Perpustakaan Sultanah Zanariah (PSZ) serta Bangunan Perpustakaan Raja Zarith Sofea (PRZS), UTM Johor...
read more