UTM Library in collaboration with Clarivate has co-organized an online webinar entitled Supporting Your Research Webinar: Proquest Dissertation and Theses Global. This webinar was conducted on 18th May 2022 from 2.30 pm – 4.00 pm. The speaker is Mrs. Kurinji Malar, a Customer Experience Training & Consulting Partner for Proquest Dissertation & Theses Global. A total number of 63 participants have joined the webinar.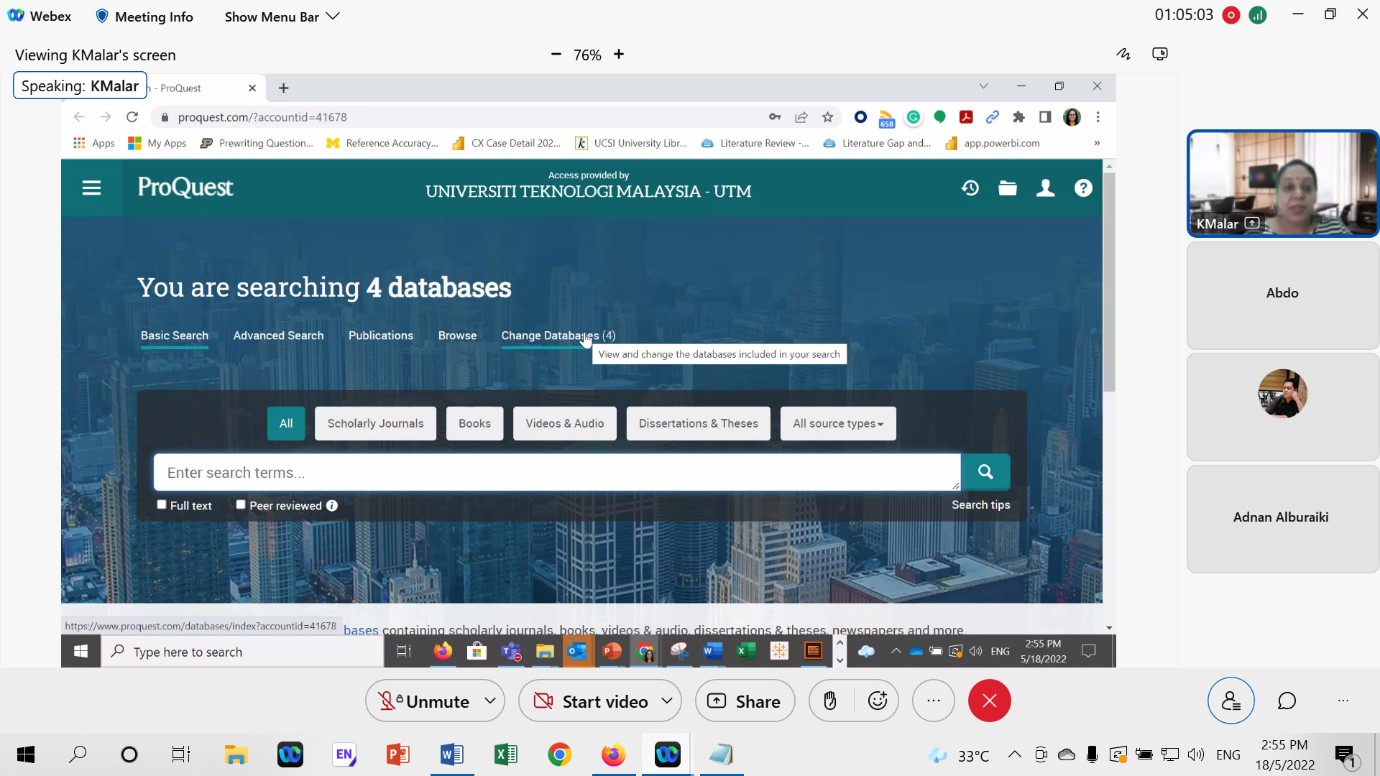 Over the last 80 years, Proquest has built the world's most comprehensive and renowned dissertations program. Proquest Dissertations & Theses Global continues to grow its repository of 5 million graduate works each year, thanks to the continued contribution from the world's universities, creating an ever-growing resource of emerging research to fuel innovation and new insights.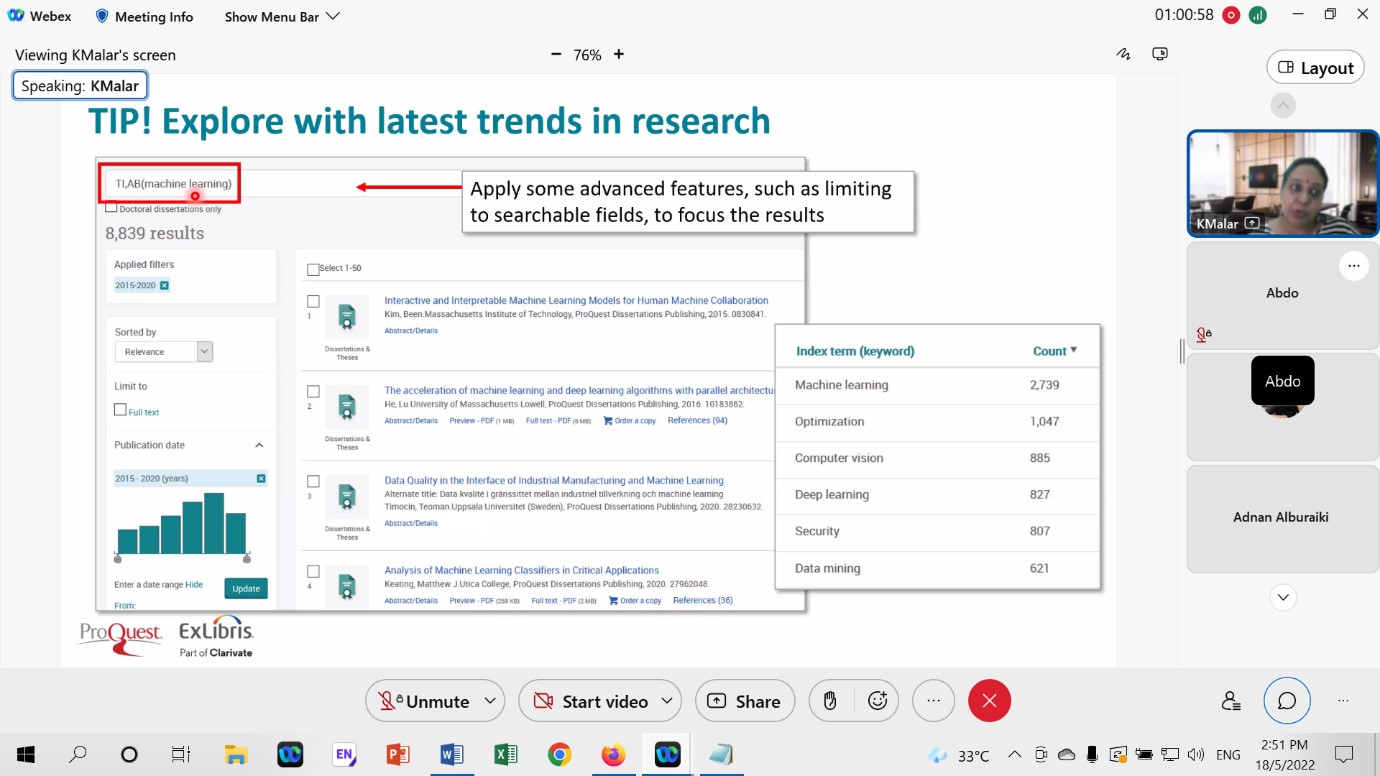 The webinar covers topics on:
•       Content coverage within Proquest Dissertation and Theses Global
•       Empower the best practices for information searching
•       Understand the value and usage of Proquest Dissertation and Theses Global for research
•       Evaluate, curate and organize and keep yourself updated in your domain.