UTM Library in collaboration with Al Mandumah has co-organised webinar session entitled Supporting Your Research Webinar 2023 : "ALMANDUMAH Databases and the Research skills in the digital environment".
This session was conducted on 21st March 2023 from 2.30 pm – 3.30 pm. The speaker is  Mr. Abdullah Saleh Al Jaberi. He is the head of the training department based in Dar Al Mandumah, Riyadh. He has 12 years experiences in this field with Dar Al Mandumah.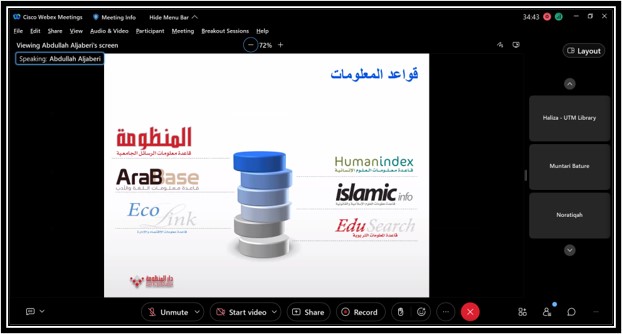 He holds a number of training certificates in Technical trainer course such as The skills of the informatics trainer in the digital environment, Presentation skills and audience interview. He has provided a range of training courses for various universities. A total number of 26 participants have joined the webinar.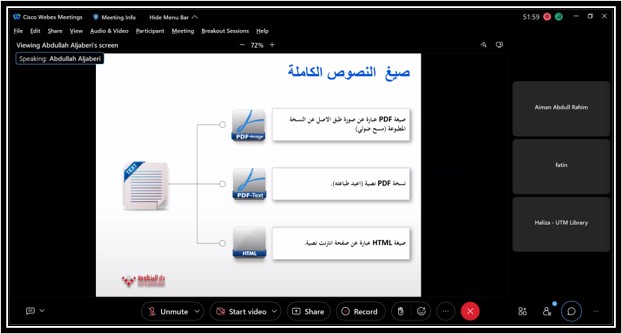 Al Mandumah is a comprehensive online full-text database for Arabic scholarly output. It is a full-text database of close to 1.3 million Arabic items, including 65,000 items mainly in English and other languages. Dissertations and thesis include full-text and abstracts for about 164,209 titles from 170 schools across the Arab world. The database covers the Arabic scholarly output from 1921 until the present—newly added materials to the database average between 70,000 and 90,000 items a year.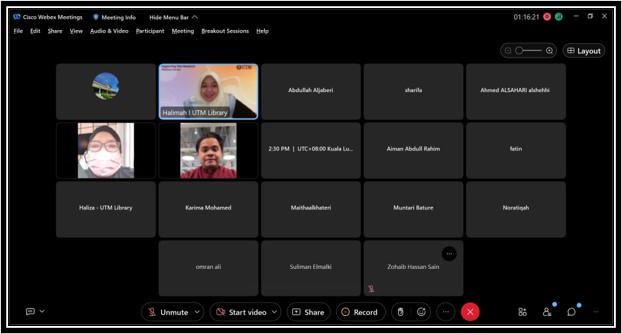 The Al Mandumah webinar covers :
Human Index
Islamic Info
Edu Search
AraBase
Eco Link