Frequently Asked Questions
c

Expand All
C

Collapse All
c

Expand All
C

Collapse All
c

Expand All
C

Collapse All
c

Expand All
C

Collapse All
c

Expand All
C

Collapse All
c

Expand All
C

Collapse All
c

Expand All
C

Collapse All
Yes, you can register for this service by scanning this QR code.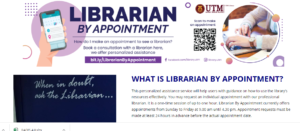 You can ask our on-duty librarian about all of these possible questions.
Example : Search the subscribed online databases Navigate the online public access catalog (OCEAN) Download the online theses and exam papers Apply the information searching techniques Use the reference manager Use the plagiarism checker
Yes, you can request a research consultation or schedule an appointment through our Librarian by Appointment services.
This personalized assistance service will help users with guidance on how to use the library's resources effectively. You may request an individual appointment with our professional librarian. It is a one-time session of up to one hour. Librarian By Appointment currently offers appointments from Sunday to Friday at 9.00 am until 4.30 pm. Appointment requests must be made at least 24 hours in advance before the actual appointment date.
c

Expand All
C

Collapse All
How many books can I borrow with my library card?
Your loan privileges or quota will vary according to your membership type.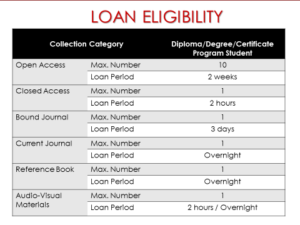 I am a UTM Alumni. Is it possible for me to use the library?
Alumni are welcome to browse and consult the library collection. However, access to electronic resources can only be done within the Library premises.
How to apply for Inter Library Loan?
*Printing services are available at level 5, Sultanah Zanariah Library.

For further information: Tel : 07-5530188 (Circulation Desk)        : 07-5530147 (Enquiry / Research Support)
Fax : 07-5572555 Email : lib-enquiryjb@utm.my
How to use the Library Catalog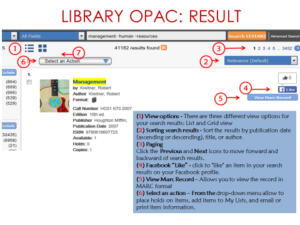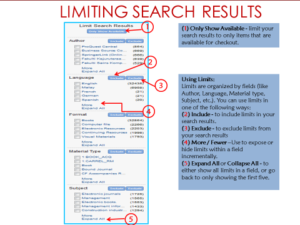 How can I search for a book in the Library? (OPAC)

Search the library collection using our catalog known as LESTARI-OPAC.
If you have searched the catalog and are trying to figure out the status of the book (e.g. Available, Due DD/MM/YY) and/or location of the item (e.g. PSZJB) see quick guides to item status and location codes. If the book is currently on loan, you can reserve the item. However, not all items can be reserved.
Once you have retrieved the book from the shelves (for Open Access items) you can check-out the item at the Circulation Counter or the self-check machine using your matric card and PIN.
On the other hand, if you are not able to find the book you want, you can use our Interlibrary Loan service. This service is available to graduate student or academic/research staff, which allow them to request for item not available in UTM Library. We will try to locate the item in other academic libraries and have it delivered to UTM Library. Then, user can borrow the item at the Circulation Counter.
Yes, you can register for this service by scanning this QR code.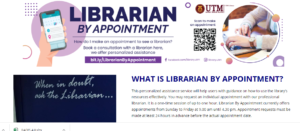 If your UTM Library Class ID has expired, you need to request by email to turnitinlib@utm.my by using your UTM email to be enrolled into a new Class ID.
In this case, kindly email to turnitinlib@utm.my and attached your submission content in pdf format for us to take further action.