Activate Membership
Every new full-time/part-time off campus students and permanent staff members of UTM is issued a UTM identification card when they first register with the University. The barcode, affixed on the reverse of the card, is used to activate the member's record.


Replacement Membership Card
Temporary staffs and External Members will be charged RM10.00 on replacement of membership cards.
Non-transferable Membership Card
Membership cards are non-transferable except to Corporate Members for a fee of RM50.00.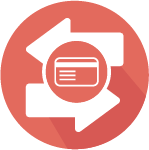 Membership Application
To apply membership, please proceed to the Circulation Counter or Call 07-5530017 for further assistance.
Bring two passport-size photographs
External Members, UTM Family Members and Corporate Members are required to bring two passport-size photographs to the library and registration can be made at the Circulation Counter during office hours.

Membership must be renewed annually except for UTM Family Membership.
For more information regarding UTM Library Membership,
please contact Pn. Norazila Safri at norazila@utm.my