If you are looking for a journal to publish your article, feel free to check with the listings from these indexing bodies which are currently used by UTM.
1. Web of Science Core Collection (WOS)
The Web of Science Core Collection™ includes the Science Citation Index Expanded™ (SCIE), Social Sciences Citation Index™ (SSCI), Arts & Humanities Citation Index™ (AHCI), and Emerging Sources Citation Index™ (ESCI). Web of Science Core Collection includes only journals that demonstrate high levels of editorial rigor and best practice. The Journal Citation Reports™ includes journals from the SCIE and SSCI.
Each collection list can be downloaded from https://mjl.clarivate.com/collection-list-downloads. It is available for free but some registration is required before downloading.
Content types included on Scopus are either serial publications that have an ISSN (International Standard Serial Number) such as journals, book series and some conference series, or non-serial publications that have an ISBN (International Standard Book Number) like one-off book publications or one-off conferences.
Check if a title is on Scopus from the lists below :
– SCOPUS Source Title List & Discontinued Source List – September 2022 (.xlsx)
3. Excellence in Research for Australia (ERA)
Australia's national research evaluation framework. ERA identifies and promotes excellence across the full spectrum of research activity in Australia's higher education institutions.
Malaysia Citation Index or MyCite provides access to bibliographic as well full-text contents of scholarly journals published in Malaysia in the fields of Sciences, Technology, Medicine, Social Sciences and the Humanities. The journals indexed in MyCite might include Scopus & WOS indexed journals as well as non-indexed publication. The database is available for free at http://www.mycite.my/
Title list in MyCite – October 2019 (.pdf)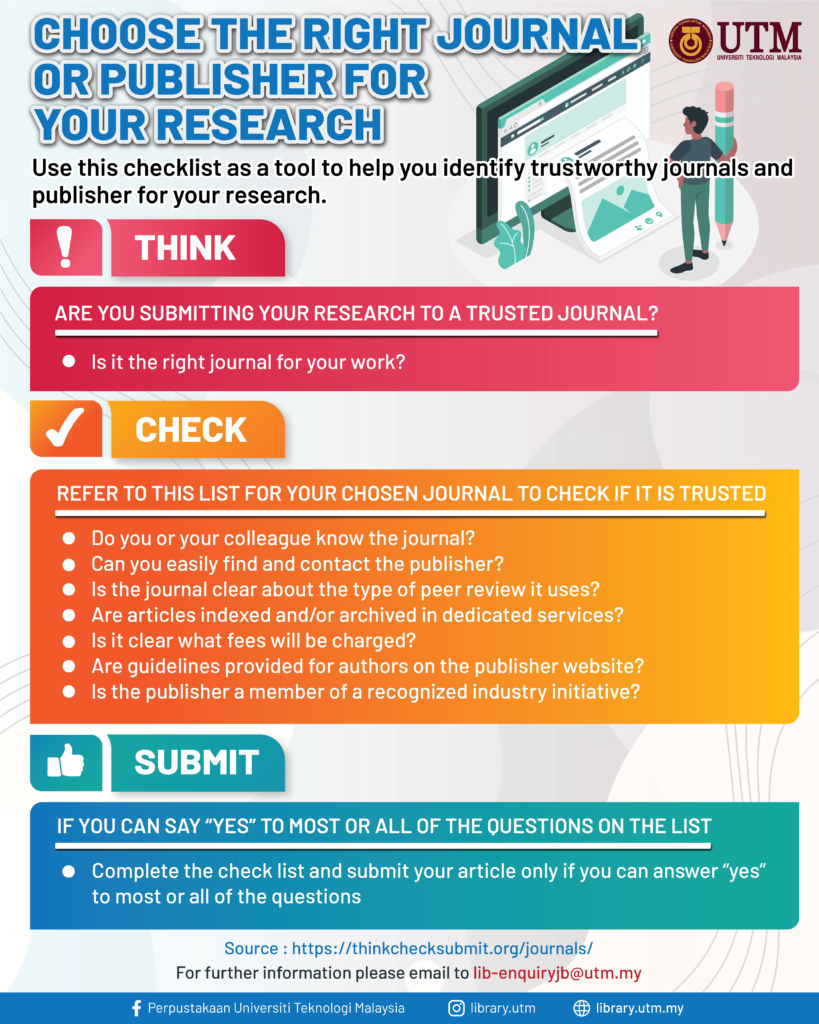 norsyuhadashafie@utm.my nor.aishah@utm.my.